It's a good 90-second read by Toronto Sun/Sun Media columnist Lorrie Goldstein:
"UN chief gets it"
What will it take for opposition to grasp Afghanistan mission?
He points out an Op/Ed written by UN Secretary General Ban Ki-moon in defence of the Canadian military mission in Afghanistan — and that no media reports it.
And he asks what Liberal Stephane Dion and the socialists Jack Layton and Gilles Duceppe answer when confronted by this U.N. endorsement of our combat mission. They're such supporters of their prized United Nations!
Strange isn't it, that no Canadian media corner these anti-war blowhards and demand a direct answer to this? It's a matter of huge significance in Canada, as we see every day in the news, and yet they don't ask this? Huh. That's weird.
ALSO SEE THIS: My blog entry featuring the new Messenger of Peace, George Clooney, and how he, the Messenger of Peace, sees it.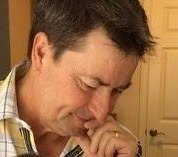 Latest posts by Joel Johannesen
(see all)