At left is a front page article in the National Post today.
The National Post doesn't want you to, but I think headline skimmers should note that by "PM", one shouldn't automatically think "PM of Canada" and that the PM of Canada is an Islamist appeaser and documentary censor, even though the paper is called "National Post", and the "National" bit is ostensibly a reference to "Canada".
No no, that's right—you guessed it! It's the Netherlands' PM, silly! Don't be such an idiot!
I also enjoy this "CANADA" banner in the NP today, which for once features Prime Minister Harper—a non-liberal, rather than Liberal Frenchman Stephane Dion, who apparently has dibs on that real estate (he is Canada's "Natural Governing Party" leader, and this is Canada, after all!).
The attached quote from the Prime Minister is, "The offer to Chuck was that it was only to replace financial considerations".

Don't worry though—under that banner there's this story:

Well OK then. Ask a Liberal what he thinks, create headline. Contradict pithy Harper statement; make Liberal comment appear as fact. Check.
Next.
The liberals' far-left Toronto Star manages to somehow—man, they're sleuths!—find a liberal who—get this!—is critical of the Conservative government! Critical, I tell you! Front page headline: "Tory bumbling blamed for Obama leak".

Gosh. Must have been hard to find a Canadian liberal willing to ignore Barack Obama's NAFTA deception and double-speak and claim it is somehow a result of Canadian "Tory bumbling". Good job, Toronto Star. Good reporting. Solid journalism.
And so it goes…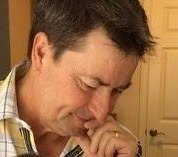 Latest posts by Joel Johannesen
(see all)