Let's call him Jingles!
According to an article in Maclean's magazine entitled "MADONNA, OPRAH, AND NOW, JUSTIN", found in their "Capital Diary" section:
Justin Trudeau has said his family name carries a lot of weight, but now he wants to be known as his own man. And so he will be, in cyberspace. Trudeau will soon be launching justin.ca as his official website, joining other such notable one-name celebrity sites as madonna.com, oprah.com and cher.com…
They forgot rosie.com (Rosie O'Donnell's site of nutbar-edness). So there's lots to choose from.
"justin.ca" is still not built yet as you can see by this Server Not Found page…
(a double entendre of some sort?)

EXTRA:
Once again, see my YouTube video on Groovy Justin and the liberal media's pathological swoon over him.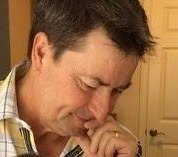 Latest posts by Joel Johannesen
(see all)