"GHOSTS OF 'HIDDEN AGENDA'—PART VIII" See it at the Toronto Film Festival! (Sure! Like you'll see one of John Stossel's documentaries at the TIFF! Gimme a break!)
This isn't as big as, say, "Harper wore a sweater" or anything, but libertarian John Stossel, who through his ABC News show 20/20, his totally not-at-all-like Michael Moore documentaries (or most of the other "documentaries" at the TIFF), his weekly column, and his best-selling books, constantly battles big nanny-state government and government intrusion into our lives, is joining Fox News, as most good journalists eventually do. He'll also be on Fox Business Network (which if you don't have it, demand it, hi Neil Cavuto.)
I can't help but think that if someone left Fox News Channel, instead of moving over to it, they'd be all over it at every media outlet for approximately four days, sussing out all manner of scandal. But when someone joins Fox News, it's ignored as totally irrelevant. Even when the journalist is one of the most well-known and relevant journalists working today.
Stossel has often explained how he became persona non grata —a pariah— throughout the liberal-left media world, on the sound journalistic and the liberal-left's diversity-loving and ever so tolerant basis that he doesn't strictly adhere to the liberal-left media line and world view. Therefore he's a good fit at Fox, where they don't have those hangups.
Long-time ProudToBeCanadian visitors will know that John Stossel was one of our weekly columnists, ending in 2006 when we decided we could no longer afford him unless we got a lot more financial support from our visitors. Smiley face.
Here's the headline: John Stossel Joins FOX News, FOX Business Network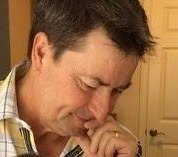 Latest posts by Joel Johannesen
(see all)