Financial Post — Joe Oliver penned a good column today offering good conservative sense for Conservatives. So that's something different and worthwhile for you to read today in the papers increasingly filled with total bunk and muck — usually from lefties — about how the Conservatives need to go still further leftward to win. It's headlined "Conservatives must persuade the electorate, not pander to the left." And it's worth your read.
"…There is an economic and cultural route to broaden the appeal of Conservative values and policies: bring the public to you, rather than mimic the left-wing's latest faddish ideals and retreaded socialist truths. That is what leadership is all about. …"
Ronald Reagan believed in and practiced this philosophy very effectively, making wonderful speaches counseling his fellow conservatives to speak up — "in bold colors" — to convince the electorate to vote for the values — conservative values — which most of their fellow electorate actually already believed in. And he was one of the best and most popular presidents in US history. Joe Oliver wrote today about some of those Canadian conservative values, which, similarly, are actually Canadian values.
Joe Oliver isn't running to be the leader. He's 81 and is rightly enjoying retirement. But anybody who wants to follow in Ronald Regan's — or Joe Oliver's — footsteps is more than welcome to step up at this time, please.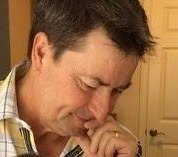 Latest posts by Joel Johannesen
(see all)