I liked this letter to the editor at the National Post today, which refers to Post columnist Colby Cosh's column yesterday on the U.S. Supreme Court decision re-affirming the folks' constitutional right to bear arms.
Colby Cosh has done a good job of describing the schizophrenia Canada suffers with the "castle doctrine" and politicians' assertions that Canada's Charter right of "safety of person" is not an absolute right. Politicians have passed laws to deny the rights of responsible Canadians to protect their own lives and those of their families. It seems to me that something is terribly amiss when the Charter includes an absolute right to safety of person but the laws expressly forbid it.

Robert S. Sciuk, Oshawa, Ont.
And for that, Mr. Sciuk of Ottawa gets our weekly (or whenever) PTBC Quote of the Week Award (with a nod to the National Post for printing it).
Here's a snippet of Colby Cosh's column from yesterday:
In America, a man's home is still his castle

Colby Cosh,
National Post
Published: Wednesday, July 02, 2008

In last week's U. S. Supreme Court decision in District of Columbia vs. Heller, which finally affirmed that the "right to bear arms" promised in the American Constitution applies inalienably to individuals, flamboyant Justice Antonin Scalia described handguns as the "quintessential self-defense weapon." We in Canada are so accustomed to thinking of handguns as some sort of specially infectious social menace that it has become shocking, even for a gun-rights proponent, to hear their merits—merits of a specifically moral sort—enumerated by the spokesman for a branch of a neighbouring government.

"There are many reasons that a citizen may prefer a handgun for home defense," Scalia wrote, ridiculing the proposed constitutionality of local measures that might restrict handgun possession only. "It is easier to store in a location that is readily accessible in an emergency; it cannot easily be redirected or wrestled away by an attacker; it is easier to use for those without the upper-body strength to lift and aim a long gun; it can be pointed at a burglar with one hand while the other hand dials the police."

Imagine it: a judge taking the right of armed household self-defence as a given! The words seem to float to us from some alternate universe very far away, one where the old common-law principle that "a man's home is his castle" was never annulled. …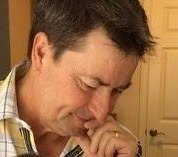 Latest posts by Joel Johannesen
(see all)