PRINT IT!
Maybe this is what happens when you get so excited about protesters greeting the Conservative Prime Minister that you can barely contain your excitement as a trained journalist or editor of the biggest news-gathering organization in Canada, and trained journalists or editors of a big-city newspaper.
Then they did it again. Apparently they have no clue what's what.

But don't worry, you can still trust them in every way to inform you about politics and all the facts. For example, they will never fail to inform you that a "conservative" has been caught writing notes on her hand or a "neo-con" was caught saying "nuclear" wrong, once.
Hat tip to Liberal citizen Terry H.
(Just kidding, Terry!)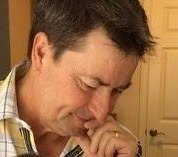 Latest posts by Joel Johannesen
(see all)