CAVEAT: And by "chief" I didn't mean "Indian Chief". Not that there's anything wrong with that. See here for contextual reference to that sentence. (Joke rated PG-2½ by government bureaucrats who pull ratings out of their backsides, unless you're a liberal. Then it's forbidden by law. God Bless Canada (said that for Canadian content purposes). No scratch that in deference to atheists.)
Heritage Minister Bev Oda has appointed a new boss at the state regulator of what we're allowed to hear on the radio and see on TV as free citizens.
Konrad von Finckenstein is the new chief. Konrad von Finckenstein you say. Well yikes.
This comes on the heels of Shaw cable boss Jim Shaw indicating that his huge company (along with its Star Choice subsidiary) will withdraw support of the state's "Canadian Television Fund", which helps fund liberal-left garbage framed as art. (See my blog entry here). He's already contributed over $350 MILLION to the "fund". He was particularly incensed by the fact that a full 37 per cent of the fund's revenues are set aside annually for the state-run far-leftist CBC.
Quebec's Vidéotron has also said it will stop sending its cash to that "fund". Bravo! Minister Oda has said she will convene a meeting about it next week.
Here's a blurb on Konrad von Finckelstein:
In 2003, Mr. von Finckenstein was appointed as Judge of the Federal Court, ex officio member of the Federal Court of Appeal and Judge of the Court Martial Appeal Court. From 1997 to 2003, he was Commissioner of Competition at the Competition Bureau. In that position, he was also the founding Chairman of the International Competition Network.

Mr. von Finckenstein's public service career began in 1973, when he joined the Department of Justice Canada. In 1986, he was appointed Senior General Counsel of the Trade Negotiations Office, and chair of the Canadian dispute settlement mechanism. Over the following years, he held various Assistant Deputy Minister positions at External Affairs and the Department of Justice Canada.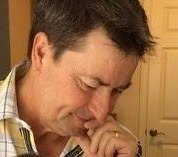 Latest posts by Joel Johannesen
(see all)