I hear people in the media calling this Gomery Inquiry into the Liberal Party corruption "the gift that keeps on giving". I think that's a twisted analogy. You'd really have to take all of this very unseriously, or simply care very little about its implications, to think that any of this is a "gift" (or that anything is being "given" to us).
The Gomery inquiry into Liberal Party corruption is churning out more and more revelations of corruption—on an almost daily basis now. It was already breathtaking a year ago before the inquiry really got off the ground. What I find most breathtaking of all, though, is that people still vote Liberal and favour the Liberals in polls. Actually, the fact that they're still controlling our lives at this very moment and haven't offered to resign in utter embarrassment—piques my senses. But read my previous couple of posts too, and you'll get a sense of where I'm coming from… unless you're a die-hard liberal, in which case you'll naturally end debate about it by calling me an intolerant homophobe fundamentalist knuckle dragger extremist hack. And that's why we're where we are today, as you well know.
Inquiry unearths Groupaction cash
A forensic audit tabled yesterday shows that Groupaction Marketing, one of the biggest beneficiaries of the federal sponsorship program, may have given more than $1.7-million to the federal Liberal party in unregistered donations.

The sum is in addition to the $800,000 that nine advertising firms involved in the sponsorship program, including Groupaction, made in official donations to the Liberals, for a total of $2.5-million over the 10 years examined by Kroll Lindquist Avey, forensic accounting experts hired by the Gomery inquiry.

[…] In addition to the sponsorship funding, Kroll found that Ottawa spent $1.1-billion on advertising during the period.
As always, imagine what we don't know.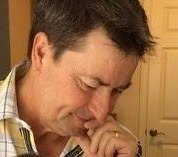 Latest posts by Joel Johannesen
(see all)