Let's self-loathe. Begin now.
CBC informed Canadians just now on national television (state-owned CBC Newsworld, channel 390 on my dial) that in celebration of the upcoming Mother's Day on Sunday, we ought to look at what moms would get paid if only they were paid their due for what they apparently agree is their unpaid labors. (Ostensibly this would be paid by the state, I guess, since who else would pay mothers? What's Layton's position on this? Maybe we'll find out on the CBC's "Politics" show later today!)
It was all in fun. And by golly it was so much fun. I wrote a check to my own mom. Naturally, as you can see from just this one year's salary, I could never afford to pay her for her work. It's part of the self-loathing process.


salary.com
The gals at the CBC also presented a helpful chart indicating the annual pay moms would receive if only they were justly paid. I think they do this every year. (Never for Father's Day of course. Fathers, as we know, are nearly completely useless and unnecessary in their post-modern, "progressive" world —unless they're described on the official family documentation registered with the state as "Parental Unit Number Three" of course, silly!).
Yes, we ought to think in these terms as we celebrate our mothers this Sunday. Argue about it over brunch. This is healthy. Maybe you should write mom a check—remember the tax deductions! That's half the point! Here's the conversation starter: Moms are "underpaid". Ripped off. Held down by "the man"—literally.
Mother's Day. Because moms raise families for the after-tax cash, and women, especially, aren't getting their due. And remember, Canadians: useless fathers just sit around doing bupkis by comparison!
P.S.
The state-owned CBC got their salary information as they presented on their chart from a U.S. web site called salary.com, which clearly provides the thing as a light-hearted jest. But I just wanted to point out that the salaries given there and duplicated by the CBC were in U.S. pay scales—not Canadian. Therefore they were vastly overstated for us Canooks since American salaries are significantly higher than Canadian salaries. Nyah.
EXTRA:
One article at CBC.ca, written by Canadian Press (or is it the Associated Press?) is headlined this way, and speaks of the salary being 117,000, using the salary.com calculator:
Study pegs mom's market value at nearly US$117,000 a year
Published: Thursday, May 8, 2008 | 6:13 PM ET
Canadian Press: Mark Jewell, THE ASSOCIATED PRESS
But by the time the CBC staff wrote up their own story today, using the same source (salary.com), the salary appears to have magically inflated somewhat:
If Mom were on the payroll, she'd earn $126,593: study
Last Updated: Friday, May 9, 2008 | 12:24 PM ET Comments3Recommend17
CBC News
For the record, when you go to salary.com and simply accept the default national (U.S.) average, it's $116,805 (U.S.) per year.
EXTRA COTTON PICKIN' IDIOCY:

(10:35 AM PDT)
The state's current news anchor, Suhana Meharchand, just repeated the salary stats and added, for a fun little flourish at the end, this reference to slavery:
"…house keeper, van driver, psychologist, CEO, but I think they forgot one on that list, slave should be on that list, because aren't we all, as moms."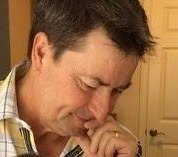 Latest posts by Joel Johannesen
(see all)