Even while I posted our weekly Ann Coulter brilliance, last night, the liberals' sacred United Nations division must have been writing up their warning that Iran might just be working on a nuclear bomb (gee —ya think, U.N.?!). Read Ann Coulter's column, "Ahmadinejad: 'Yep, I'm Nuclear!'", from last night first.
Then read this news today. Sometimes the timing is simply amazing.
U.N. Watchdog Concerned Iran Is Working on Nuclear Weapon

Thursday, February 18, 2010

VIENNA — The U.N. nuclear agency on Thursday said it was worried Iran may currently be working on making a nuclear warhead, suggesting for the first time that Tehran had either resumed such work or never stopped at the time U.S. intelligence thought it did.

The report by the International Atomic Energy Agency appeared to put the U.N. nuclear monitor on the side of Germany, France, Britain and Israel. These nations and other U.S. allies have disputed the conclusions of a U.S. intelligence assessment published three years ago that said Tehran appeared to have suspended such work in 2003.

The U.S. assessment itself may be revised and is being looked at again by American intelligence agencies. …
I think at least half of what's "news" here is the abject denial the liberal-left has maintained over the years, which results in the risk to global security we find ourselves in now. A grave risk to the middle east in particular. But the media don't report that. They are, after all, as invested in that denial as their liberal puppet masters are. I mean is MSNBC's Keith Olbermann, or Time magazine's Joe Klein is going to write up this bigger news story about liberal-left perfidy? I really doubt it.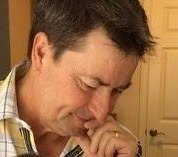 Latest posts by Joel Johannesen
(see all)