This blog entry is entirely OFF THE RECORD, PLEASE.
Thanks for respecting my wishes and affording me the same respect you'd pay to a chimp, were he capable of aping a request that something remain "off the record".
Now: please go ahead and read all about it and report it with wild abandon. Journalistic morals and standards be damned. It's Canada! And we'd be conservatives, not liberals, silly!
Harper privately critical of Ontario premier in plane chat with reporters

VANCOUVER (CP) – Conservative Leader Stephen Harper doesn't have very much nice to say about Ontario Premier Dalton McGuinty.

In what was supposed to be an off-the-record chat with reporters on his campaign plane Tuesday night, Harper said he was surprised to see McGuinty campaigning with Prime Minister Paul Martin. As he finished the conversation, which was reported by some media on Thursday, Harper said he wouldn't want the Ontario premier backing him up.

As well, Harper noted that two Atlantic premiers, New Brunswick's Bernard Lord and P.E.I.'s Pat Binns, don't like the Liberals in Ottawa.

[…] He made the comments at the back of the Tory campaign plane as it was headed to Vancouver from Ontario.
I love this last paragraph too. Watch as the liberal media demonstrates its ability to slice through uniquely conservative-talk. Other parties "explain" their positions. Conservatives' main message, at any given time, is to "sell the notion" of, well, it really doesn't matter.
The Conservative leader's main message was to sell the notion that he would be comfortable at the helm of a minority government.
My main message right now is to sell you on the notion that I'm typing these words: "What liberal media bias? The perfidy of the media in this country should cause outrage in our country, but alas it doesn't."
(Hat tip: "Hedplug")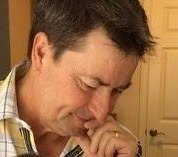 Latest posts by Joel Johannesen
(see all)