Yes, yes, I'm going to write again. I've been busy on Twitter if that helps.  https://twitter.com/JoelJohannesen. (You should FOLLOW me since I lost over 3,000 followers as a result of some funky-smelling Twitter (woke Twitter 1.0) flush of people with "deplorable" or, as Trudeau calls 'em, "unacceptable views." But even after Elon Musk took over (and created Twitter 2.0) and I paid my $15, I've regained only a fraction. Sad face.)
The beauty of this newfangled "pay-per-post" thing at PTBC is I have no obligation to keep pumping out material in order to provide "good value" in, say, a "monthly subscription" type of affair. After twenty-plus years, this induces a happy face.
But now that I've milked the old posts for what they're worth(?), I will create new Porsche-buying articles. Not about Porsches, but I might include pictures of Porsches.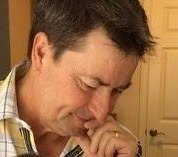 Latest posts by Joel Johannesen
(see all)