He done performed a miracle. First it was endangered….
Eco-warrior Al Gore serves up endangered fish at daughter's party


It might not look pretty but this Patagonian toothfish is extremely rare

Last updated at 15:00pm on 18th July 2007

Only a week after Live Earth, eco-warrior Al Gore didn't do much for his green credentials when he shocked fellow environmentalists by serving up an endangered fish at his daughter's wedding rehearsal dinner.

The former US vice president provided 75 guests with Chilean sea bass – one of the world's most threatened fish species.

Gore, 59, who created the climate change documentary An Inconvenient Truth, sampled a six course tasting menu at Beverly Hills' Crustacean restaurant which included the sea bass – also known as Patagonian toothfish.

Also known as Patagonian toothfish, the species is under huge pressure from illegal, unregulated and unreported fishing activities in the Southern Ocean, jeopardising the sustainability of remaining stocks.

It is known as one of the world's most endangered species of fish. Evidently a fact not known by the Gores.

Al Gore hugs daughter Sarah who is to marry businessman Bill Lee

The gaffe will have been even more embarrassing for the Gores because they tried to make the wedding between Sarah Gore and businessman Bill Lee – who met at a function for An Inconvenient Truth – as green as possible.
And then the liberal PR spin division kind of like bought one o' them "carbon credits" for the sitcheeation so as to reduce the "carbon footprint" owing to Gore being a rich liberal:
Al Gore's fish dinner turns out green

By Catherine Elsworth
Last Updated: 12:01am BST 19/07/2007

Al Gore, the world's most high profile green campaigner, was at the centre of an embarrassing row yesterday after the serving of a rare fish at his daughter's Beverly Hills wedding.

[…]

And in the meantime, she acidly suggested, "Al Gore could choose something else to eat". Her attack on the former vice-president, and his implied hypocrisy, were rapidly picked up by bloggers around the world.

But the fish enjoyed by the Gores were not endangered or illegally caught.

Rather, the restaurant later confirmed, they had come from one of the world's few well-managed, sustainable populations of toothfish, and caught and documented in compliance with Marine Stewardship Council regulations. The Gores' spokesman, Kalee Kreider, admitted that the fish has been on the menu, but said: "The Gores absolutely agree with this humane society and the rest of the environmental community about illegally caught Chilean sea bass.

"The problem is huge. This is unfortunate, we have been in touch with the society today. The really important thing is that people become more aware of this issue."
That story stinks like a dead Chilean sea bass.
(Hat tip tip to Exile)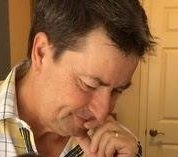 Latest posts by Joel Johannesen
(see all)