The CBS network, the network that put the BS in CBS, and liberal media's home of the infamously rather biased Dan Rather, and now to Katie Couric (possible motto: "the more you listen, the dumber you get!"), has learned little about manipulating documents and getting caught.
LiberalVision News: It's all about the illusion!

CBS PHOTO TRICKERY TAKES A LOAD OFF 'SLIMMER' COURIC

August 30, 2006—Talk about a miracle diet – Katie Couric has become the Incredible Shrinking Anchorwoman.
Thanks to a computer "slight" of hand, the Tiffany network has made the new face of "CBS Evening News" instantly drop about 20 pounds.

In a picture widely distributed to the media last month, a normal-looking Couric wore a frumpy light gray suit and her trademark smile.

But thanks to Photoshop, the popular editing software, the same photo, printed in a CBS magazine, shows her looking much, much thinner – and her suit has become a few shades darker.

Couric, who was made aware of the picture's alteration yesterday, joked that she liked the original better.

"There's more of me to love," she quipped.

The picture was taken in May when Couric, 49, appeared at the CBS "Upfront" presentation at Carnegie Hall.

It was later widely distributed by CBS as an official photo of its new $15 million-a-year anchor- woman.
…the more you know…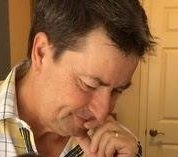 Latest posts by Joel Johannesen (see all)