Canadian Brig.-Gen. David Fraser, commander of all coalition forces in southern Afghanistan said last evening:
''We continue this operation, and we will not be deterred by the Taliban. We will continue to take the fight to them because they are trying to destabilize the government and terrorize the people. We won't let that happen.''
Far-left liberals and socialists and other such ridiculous clowns back home in Canada are against that. They're even against our military leaders saying things like that.
A Canadian, Pte. Robert Costall, died, along with an American soldier, and several were wounded yesterday in a fierce battle fought by our brave Canadian soldiers in their noble and righteous cause. God bless them all, and their families.
But several more Taliban terrorists were killed and wounded by the good soldiers. So we won that battle.
This web site supports the war in Afghanistan and the war in Iraq, and any war against terrorism and tyranny and for freedom and democracy wherever it may be, and for as long as it takes to win. This web site supports America and American efforts in the war on terror in Iraq and anywhere else it needs to be fought, and supports all the military personnel from Canada, Australia, the U.K., the U.S.A., and elsewhere.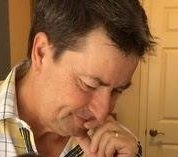 Latest posts by Joel Johannesen (see all)